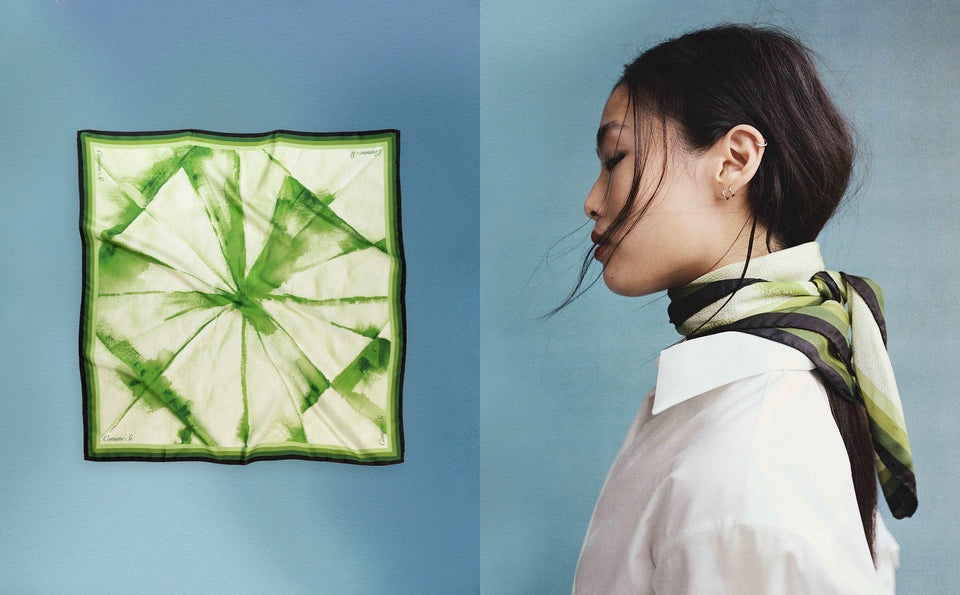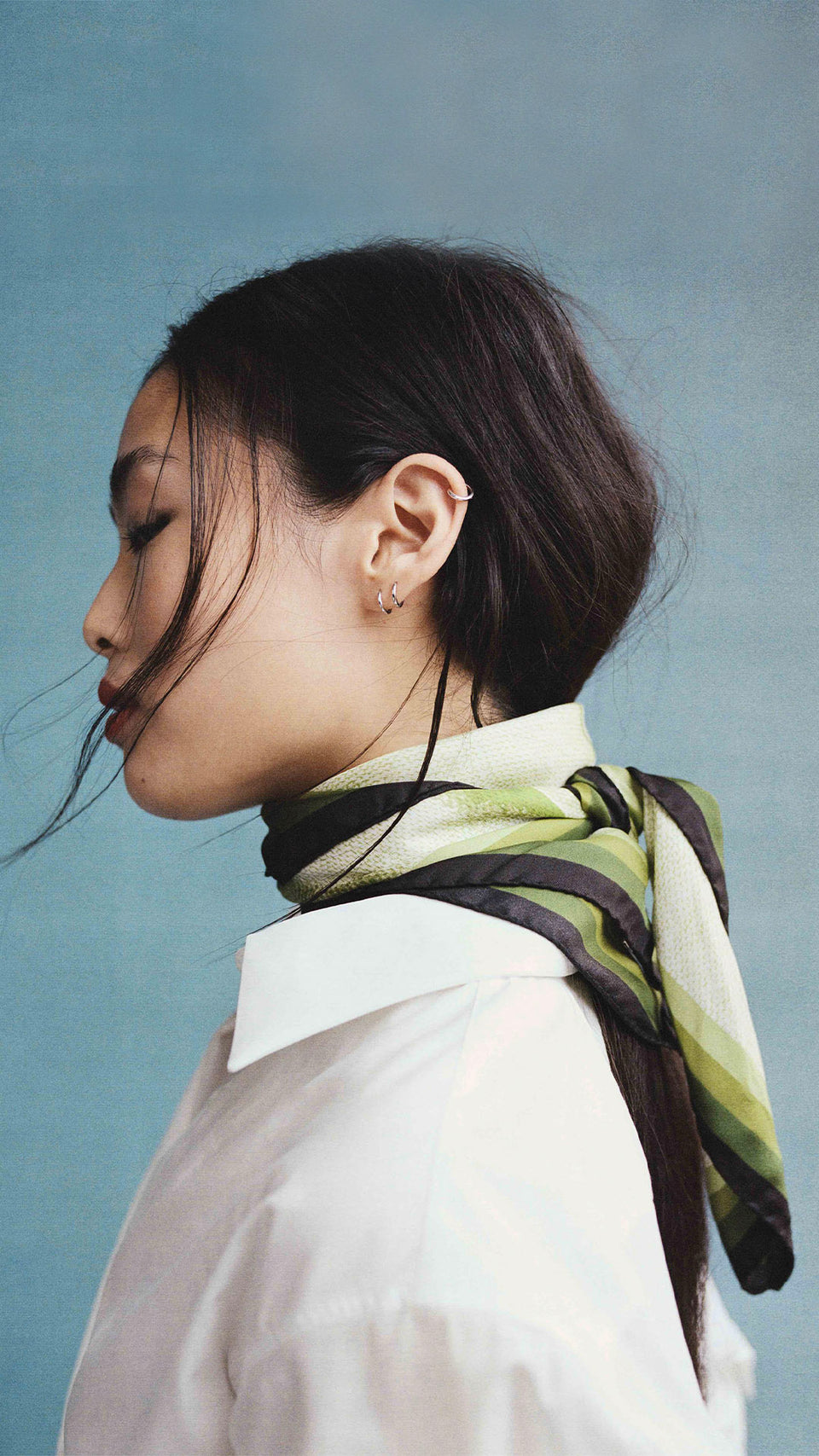 THE SILK SCARF, JONGI JEOBGI, EDITION 01
The latest project from the Comme Si studio is our take on a classic accessory: The Silk Scarf. Using delicate Italian silk as our blank canvas, the designs for our first collection are inspired by jongi jeobgi, the art of folding paper. The patterns reference unfurled papers marked with lines from practice, creation, and recreation.
My childhood summers were spent in Seoul, learning about Korean culture through my extended family. It was there that I discovered jongi jeobgi.
The ritual of folding clean crisp lines to transform paper into a sculpture requires both patience and perseverance.
We created unique patterns for our first scarf collection using creased paper and folded fabric, and transferring it onto delicate silk. The vibrant colors inspire you wear the scarf as a bold accessory, while the pattern is a reminder that the journey is as meaningful as the destination.
- Jenni Lee, Founder & Creative Director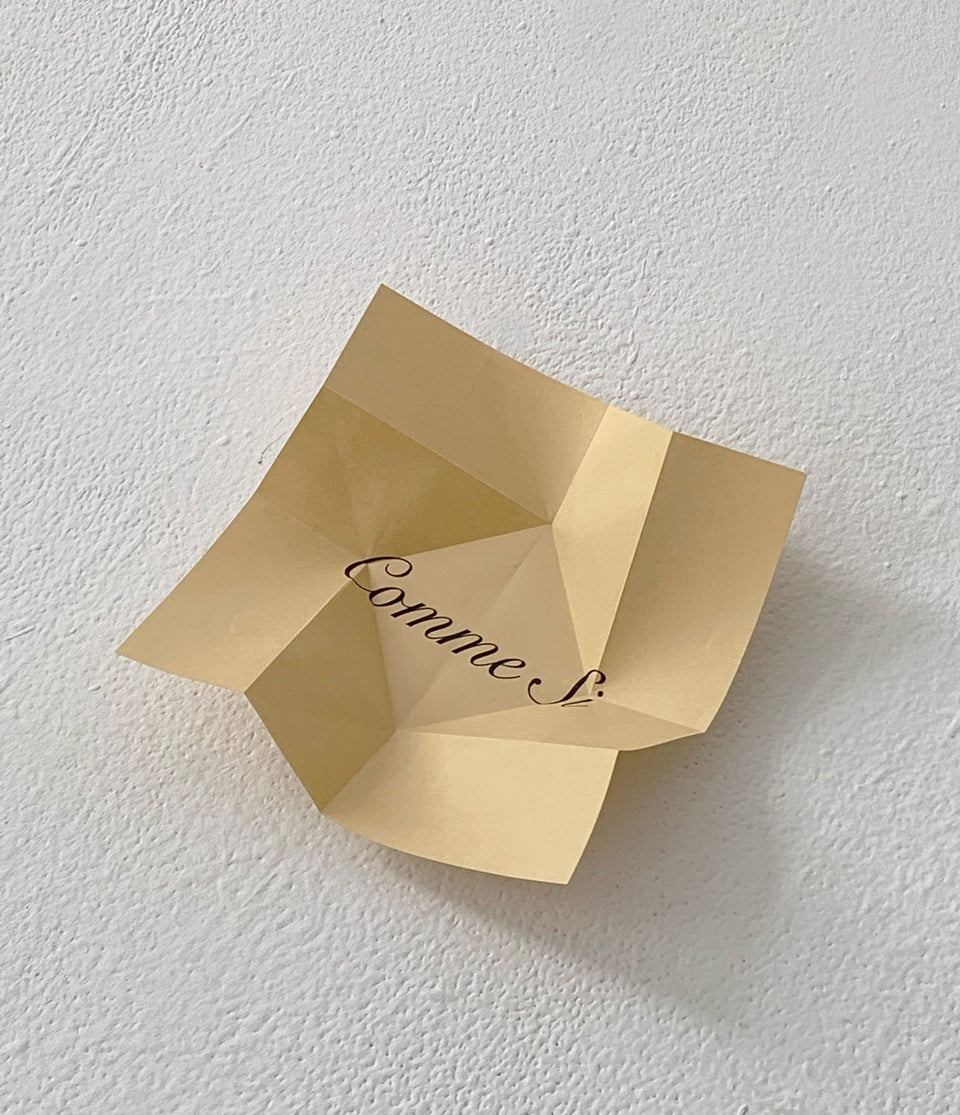 Inspired by Korea, made in Italy
Our scarves are made in Como, Italy, in partnership with a family operation that has been specializing in silk production for the past century. They have maintained the quality and traditional process of screen printing while also innovating to introduce new ways of working with ancient fibers.
As with all Comme Si partners, we start with philosophical alignment - our partners have been at the forefront of developing environmentally and socially sustainable practices over the past 50 years.